Welcome from Symposium Co-Chairs
Welcome to Scottsdale and the 28th American Peptide Symposium, APS2023! The American Peptide Society has decided to bring our peptide community together just one year after a successful APS2022 to capitalize on the momentum we see in the field of peptide science spanning academic, government and industry research. Given the exciting moment we are in, we decided to commune here in the Valley of the Sun at the frontier of peptide science. Our goal for this week is to discover new insights, explore potential collaborations and build relationships.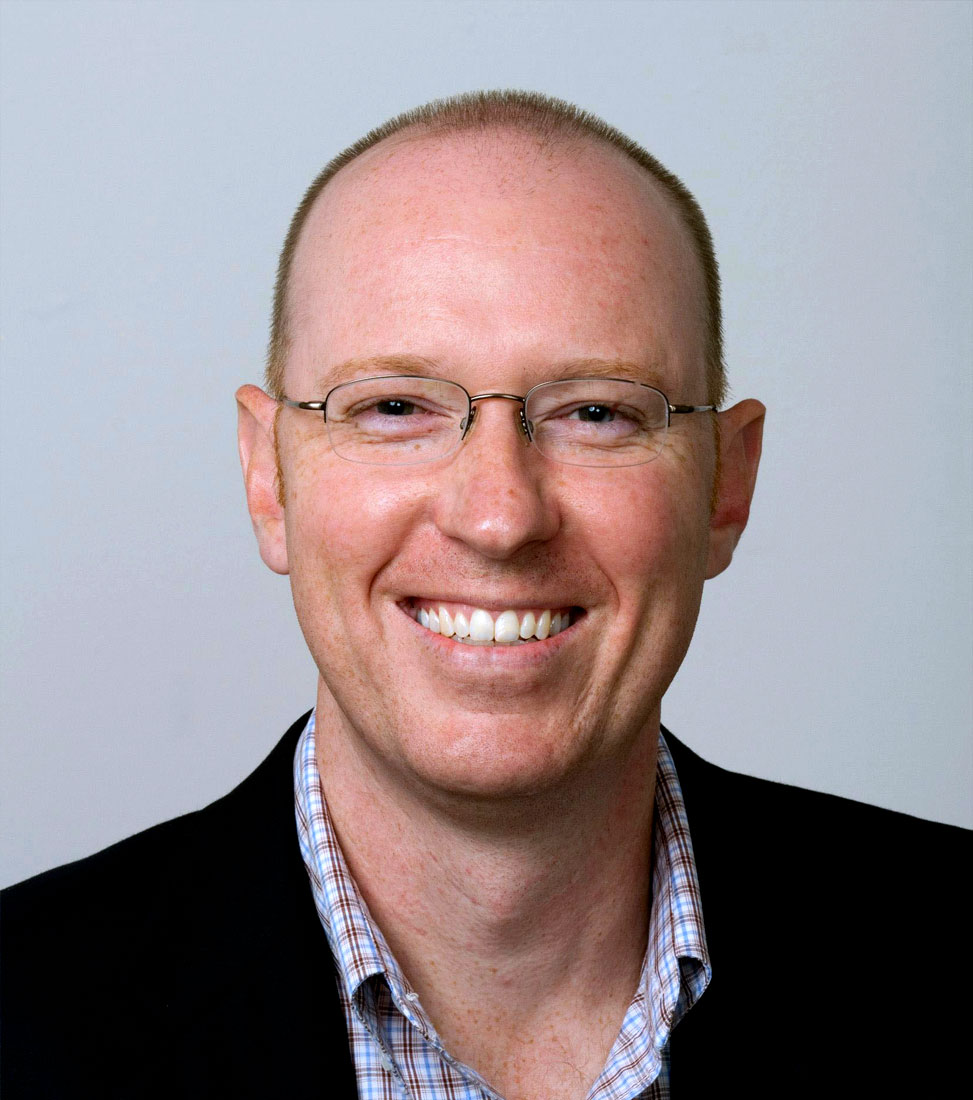 David Chenoweth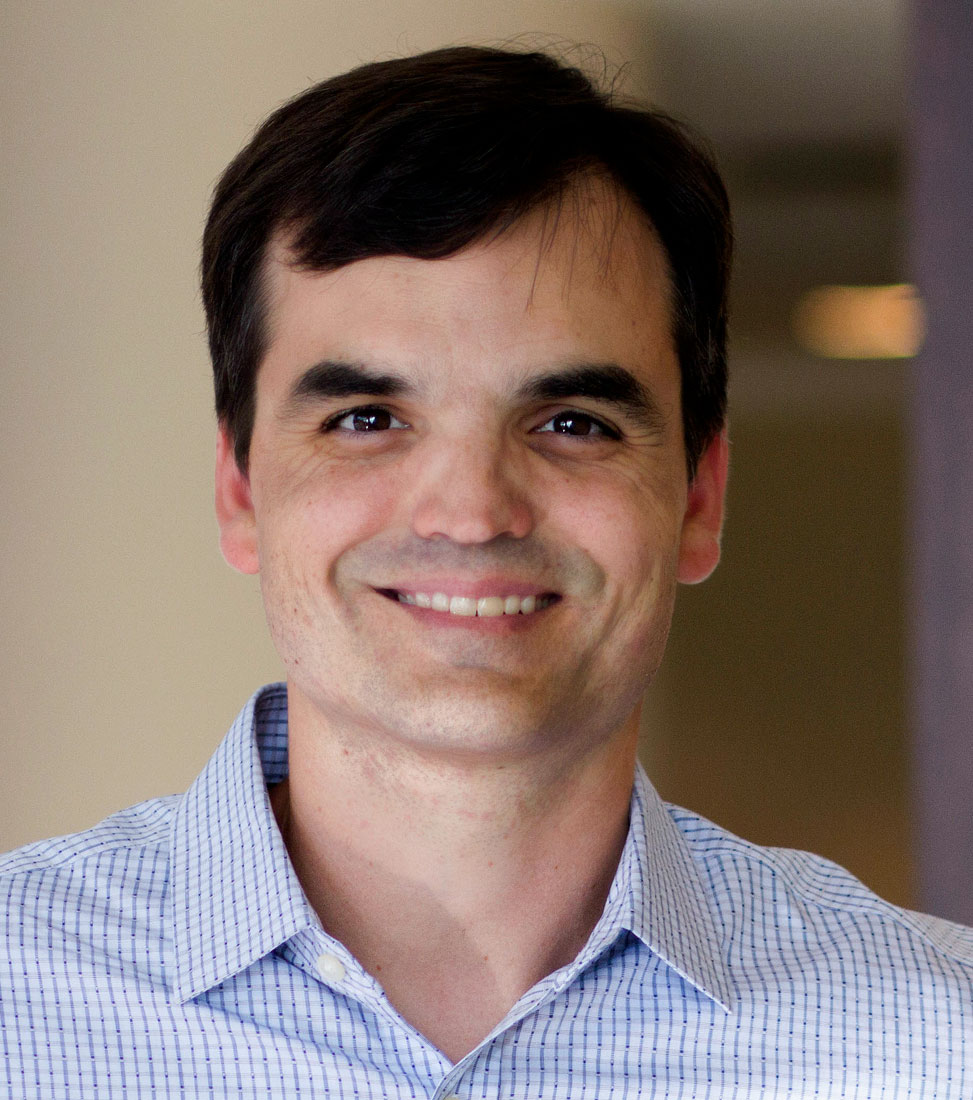 Rob Garbaccio
The agenda for APS2023 focuses on our frontiers for their scientific excellence, breadth and impact to society. We selected sessions that represented the following areas of peptide science: peptide tools and modulators of biology, protein modifications, peptide architectures with designed structure and function, peptide materials and delivery, peptide drug discovery and natural products, peptide synthesis and green chemistry and the rapidly advancing field of peptide computational tools. Within these fields, we invited a diverse slate of speakers that will explore the breadth of our field and share their progress in an interactive, in-person forum. Our speakers come from academic, industry and government research institutions across the globe, span early to late career stages and represent the diversity of communities that are at the core of our peptide society.
APS2023 is bookended by two stellar keynote presentations. After the official welcome by APS president Joel Schneider, the opening keynote lecture "Peptide-Glycan Interactions in Immunity" will be delivered by Professor Laura L. Kiessling from the Massachusetts Institute of Technology at 6:00pm on Saturday, June 24th. To close the meeting, we have Professor James Wells from the University of California at San Francisco giving his keynote at 4:25pm on Thursday, June 29th. In between these exciting keynotes and sessions, we will celebrate this years' APS awards with presentations from each of our awardees. The Merrifield Award Lecture will be presented by Professor Sam Gellman from the University of Wisconsin at Madison on Sunday. On Monday, Professor César de la Fuente from the University of Pennsylvania will give the Makineni Lecture
and Professor James Tam from Nanyang Tehcnological University will give the Goodman Lecture. Professor Helma Wennemers from ETH Zurich and Professor Marcey Waters from the University of North Carolina, Chapel Hill will deliver our two du Vigneaud Award Lectures on Wednesday. We will also feature two Early Career Award Lectureships presented by Professor Danny Chou from Stanford University on Sunday and Professor Lara Malins from the Research School of Chemistry at the Australian National University on Thursday. Throughout the week, we will have eight speakers competing in the Dr. Elizabeth Schram Young Investigator oral competition. Finally, a key part of the scientific program are the two poster sessions, which will be represented in our agenda through sixteen "flash talks."
In addition to our scientific program, this year's meeting has additional activities to further strengthen our community. On Saturday, we are pleased to again host a Workshop on Career Development that will feature a panel of academic and industry leaders to share their insight and experience from their careers. On Sunday, Dr. Shauna Clark, Scientific Diversity Advisor to the Director, Center for Cancer Research at NCI will host our second workshop titled 'Great Minds Think Differently: Inspiring Equity & Inclusion'. Opportunities for networking include the opening reception on Saturday night, a student mixer on Sunday night, the Dr. Elizabeth Schram Young Scientists' Lunch & Mixer on Tuesday and, of course, the closing banquet on Thursday night. To further enhance networking opportunities and information exchange, we will be using a mobile phone app, Whova, in lieu of a printed program for environmental sustainability.
We greatly appreciate the generous support of our sponsors and exhibitors who make this conference possible. We strongly encourage you to interact with them and learn about the industry-leading products, services, and equipment they have available. Without their continued support, the exciting scientific program as well as the social events would not be possible. We also wish to thank our APS2023 team for their commitment and support in planning this event: Lauren Cline, Stephen Miller, Wendy Harstock, Heba Salim, Lars Sahl, Tami Everdene and the IU conference team.
Finally, our ask is for everyone's engagement throughout this meeting so that we make the most of the time together as a community. Your questions during the scientific agenda, participation in our workshops and social events and engagement with our sponsors will elevate the symposium and help the APS to build momentum towards greater impact as a scientific society. Thank you for joining us this week in Scottsdale and we look forward to enjoying an exciting week at the peptide frontier.
Sincerely – Rob and Dave