Dale L. Boger
The Scripps Research Institute
Talk Title
Maxamycins: Redesigned Vancomycins for Resistant Bacteria
Presentation Time
SESSION 7: FROM NATURAL PRODUCTS TO UNNATURAL BIOACTIVE PEPTIDES
Tuesday, June 27, 2023, at 08:30 am - 08:55 am
Studies on the total synthesis and evaluation of the vancomycin family of glycopeptide antibiotics, their ligand binding pocket redesign that addresses the underlying molecular basis of resistance, and their subsequent peripheral tailoring to incorporate added new mechanisms of action will be presented. The efforts have provided potent and especially durable antibiotics in efforts to address the emerging public health problem of antibiotic resistance.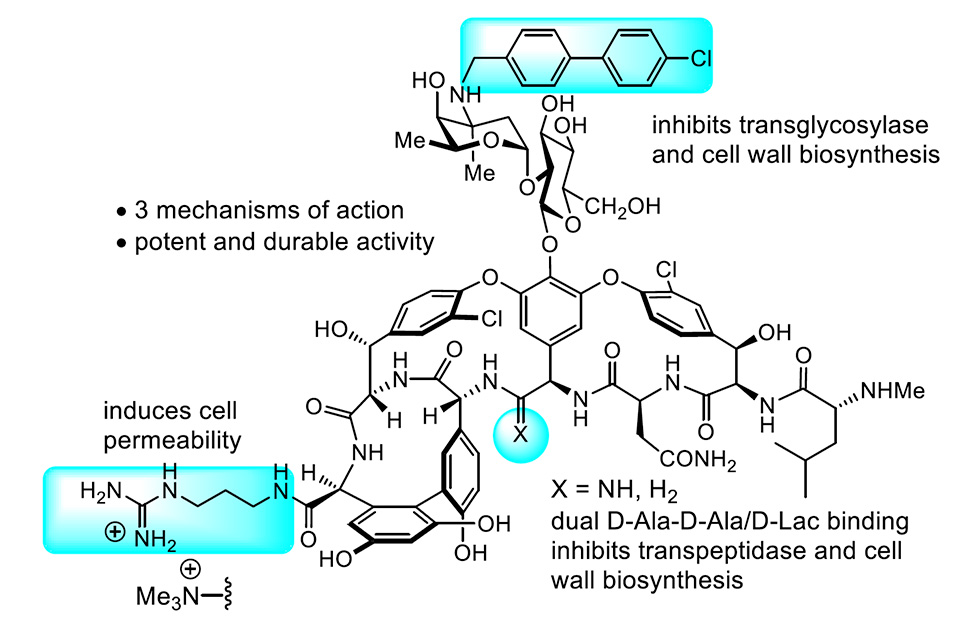 Our research interests include the total synthesis of natural products, development of new synthetic methodology, heterocyclic chemistry, bioorganic and medicinal chemistry, the study of DNA-agent interactions, and the chemistry of antitumor antibiotics. We place special emphasis on investigations to define the structure-function relationships of natural or designed agents.
Our ongoing investigations emphasize the development and application of hetero Diels-Alder reactions, the thermal reactions of cyclopropenone ketals, inter- and intramolecular acyl radical-alkene addition reactions, medium and large ring cyclization procedures, and combinatorial chemistry. In each instance, the methodology development represents the investigation of chemistry projected as a key step in the total synthesis of a natural or nonnatural product.