Jenn Stockdill
Wayne State University
Talk Title
Waste Not, Want Not: Innovations in Complex Peptide Synthesis Fueled by a Focus on Green Chemistry
Presentation Time
SESSION 9: PEPTIDE SYNTHETIC METHODS & GREEN CHEMISTRY APPROACHES
Wednesday, June 28, 2023, at 08:55 am - 09:20 am
Peptides are important lead targets for pharmaceutical and vaccine development, but traditional methods for their synthesis, especially on an industrial scale, are problematic from an environmental and cost perspective. In particular, peptide synthesis is plagued by excess reagents, reaction by-products, harmful solvents, and large levels of solvent consumption during purification. This seminar will describe our recent efforts to apply green chemistry principles to the synthesis of synthetically challenging peptide targets. Highlighted methods will include self-cleaving macrocyclization, phosphine-only photodesulfurization, POP, and N to C SPPS.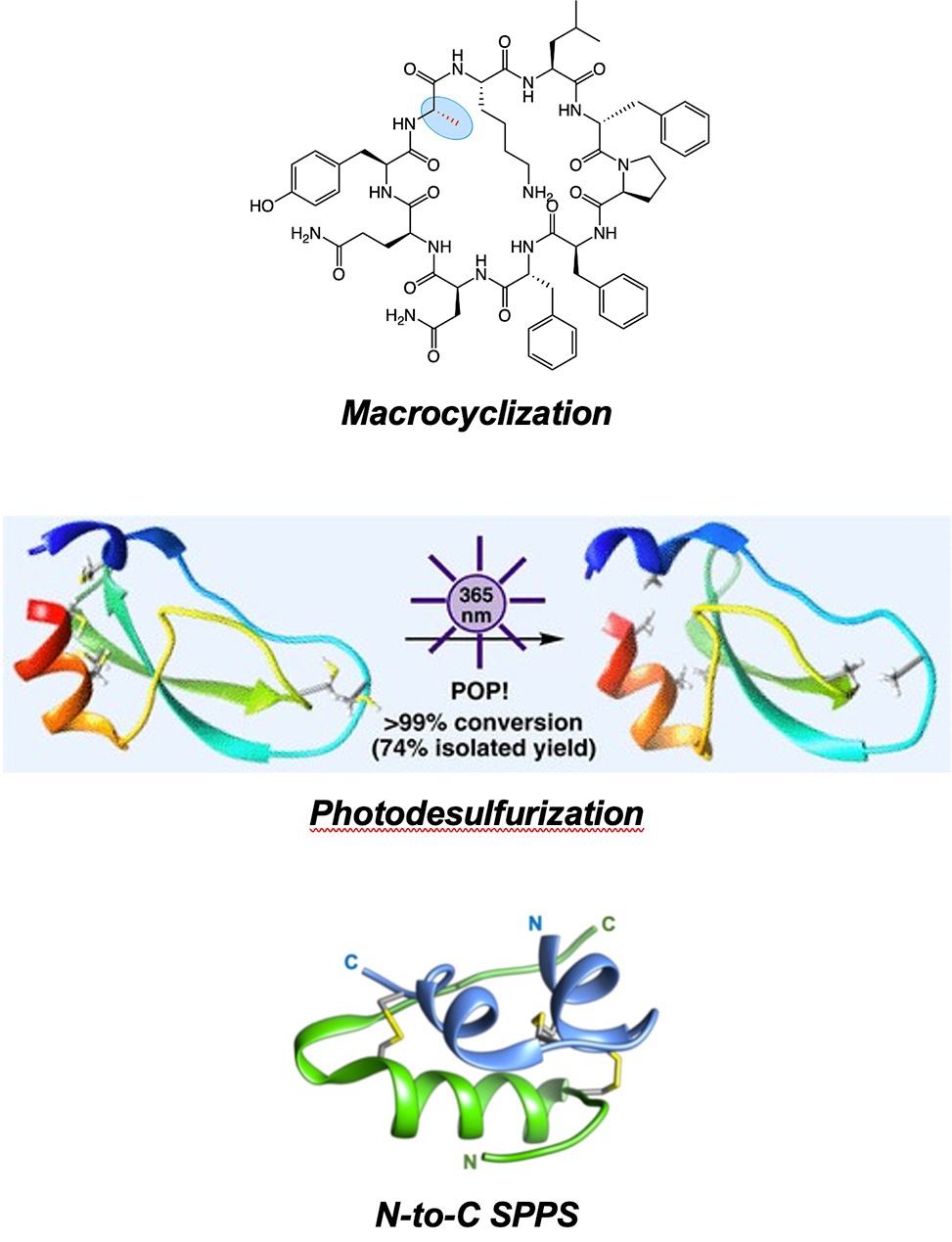 Jenn grew up in Fredericksburg, VA and completed her undergraduate studies at Virginia Tech in Blacksburg, VA, where she graduated magna cum laude with a BS in Chemistry in 2003. From there, she moved to Pasadena, CA, where she completed a PhD in Chemistry in 2009 under the guidance of Prof. Brian M. Stoltz at Caltech. Her thesis work focused on the synthesis of the bioactive marine alkaloid zoanthenol. Through this synthetic effort, she completed the cyclization of aromatic systems by both acid-mediated and radical-mediated methods to form the densely functionalized carbocyclic core of zoanthenol.
Jenn then joined the group of Prof. Samuel J. Danishefsky at the Sloan-Kettering Institute at MSKCC. Her research efforts during this time spanned several areas including the study of isonitrile-based methods for amide bond formation, the application of these reactions to the synthesis of cyclosporine, the conversion of N-formyl amides to optically active hydantoins, and the total chemical synthesis of the pituitary glycoprotein human thyroid-stimulating hormone (hTSH). She joined the faculty of the Department of Chemistry at Wayne State University as an Assistant Professor in July 2012. Jenn's research program focuses on novel strategies for the synthesis of neuroactive and potentially neuroactive molecules.